NONXM1 (1982): Incubus Succubus, Zu Jung Zu Alt, Blut Ist Liebe

Released by Zickzack Records in Germany, ZZ110.

---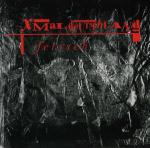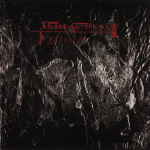 CAD302 (1983): Qual, Geheimnis, Young Man, In Der Nacht, Orient, Hand In Hand, Kaempfen, Danthem, Boomerang, Stummes Kind

CAD302CD (1983): CAD302, BAD305
Xmal Deutschland are Anja Huwe, Fiona Sangster, Wolfgang Ellerbrock, Manuela Rickers and Manuela Zwingman. Sleeve by 23 Envelope. CAD302 co-produced by Ivo and engineered by John Fryer.

---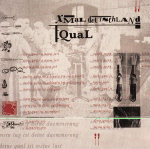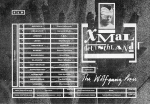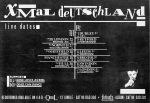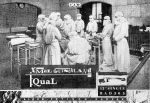 BAD305 (1983): Qual [R CAD302], Zeit, Sehnsucht

Coproduced by Ivo (This Mortal Coil). Engineered by Jason and John Fryer. «Qual» mixed by Ivo (This Mortal Coil).

---


AD311, BAD311 (1983): Incubus Succubus II, Vito

Produced by Ivo (This Mortal Coil) and John Fryer. The original 5000 copies have a "grass" label while subsequent releases have a "lightening" label.

---

NONXD1 (1983)

Released by Nexus International in Japan (K15P 518).

---

NONPS6 (1984) (excerpt): Xmal Deutschland: Tag Fur Tag (demo) [R CAD407]

---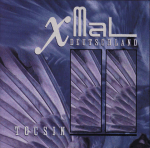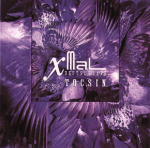 CAD407 (1984): Mondlicht, Eiland, Reigen, Tag Fur Tag, Augen Blick, Begrab Mein Herz, Nachtschatten, Xmas In Australia, Derwisch

CAD407CD (1984): CAD407, BAD311
Exit Manuela Zwingman. Enter Peter Bellendir. Produced by Mick Glossop. Sleeve by 23 Envelope. After this album Xmal Deutschland left and signed to Virgin, I think.

---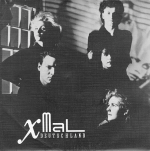 NONXD2 (1984): Reigen [CAD407], Eiland [CAD407]

Promo (including postcard) released in Spain by DRO (DRO-094).

---

Lilliput1&2 (1992) (excerpt): Xmal Deutschland: Incubus Succubus II [AD311]

---
Some items that might be relevant
---