The Amps is a band created by Kim Deal and plays music very much like the Breeders. All the members are from some popular bands in Ohio, including the Method and the Tasties (and from the Breeders). Kim Deal writes most of the material. Find out more at one of the pages below!



The Amps, info and discography.


A page with lyrics, tabs, articles, etc.




Kelley Deal has created a band of her own, called the Kelley Deal 6000 with great influences from the Breeders. (At least that's what I think.) Except for Kelley Deal the band includes Nich Hook, Marty Nedich and Steve Salett. You will probably find more information on Kelley's own homepage.



Kelley's homepage with a lot of info.




Carrie Bradley, who played violin and sang in the background on both Pod and Last Splash now has a band on her own called 100 Watt Smile. Before that she played together with four others in a band called Warm Wires, which is supposed to have quite a strange sound. They have lots of exotic or almost Middle Eastern sounds in their music. The lead vocalist is a man and the band has so far most often been compared to Camper Van Beethoven, Ween and They Might Be Giants. They have nothing to do with the Breeders. Carrie doesn't play with Warm Wires anymore, instead she is working with 100 Watt Smile and will release an album in March.



Warm Wires, and other interesting bands.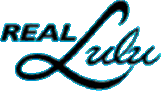 The drummer of the Breeders, Jim Macpherson, has together with Kattie Dougherty and Sharon Gavlick a band called Real Lulu. The band was created in 1993 and their first single, Hell, was produced by Kim Deal in April 1995. The band has since 1995 changed drummers a couple of times, but Jim Macpherson is supposed to be the regular full-time drummer now. Sharon and Kattie are the two front people of the group and they also write the songs. Find out more on the following link!



Real Lulu, and Big Beef recordings.